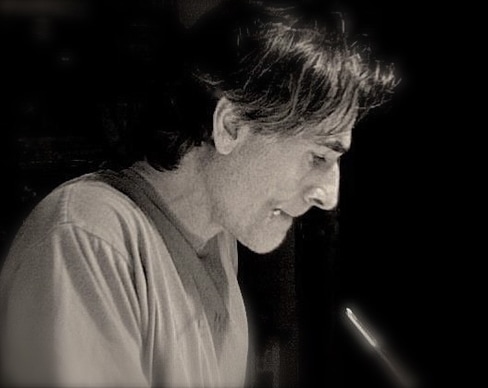 " when really wonderful illustrators turn out to be even more wonderful at writing " —Jane Yolen, on Troy Howell's debut novel,
The Dragon of Cripple Creek
Writing. The texture of words, the meanings, the twist and turn of them.
Touching words together, end on end, stretching strands of thought until they become bundles, or worlds.
Worlds you find, to lose yourself within.
Art. As it is with gathering words, so it is using pencil and paint.
Forming images dark and light, subtle and strong. Embellishing a surface and a position in time.
To illumine, captivate, to stir.
These are the things I do.
—Troy Howell
Troy's first creative work was called "Red Crayon on Green Carpet."
His first published work appeared in
Cricket
magazine. His debut novel,
The Dragon of Cripple Creek
(Abrams/Amulet), features the last dragon on earth, whose life is endangered by a twenty-first century gold rush that's triggered by a 12-year-old girl.
Troy's work has won awards, starred reviews, and the like.
But what matters most to him is work well done, that tugs at the reader
or viewer in some way, whether it's wonder, a laugh, a new thought, a sigh. Those are the best rewards.
He is represented by Natalie Lakosil of the Bradford Literary Agency.
Questions? Comments? I'd like to hear from you. Send to: troyhowelletc (at) gmail (dot) com


---