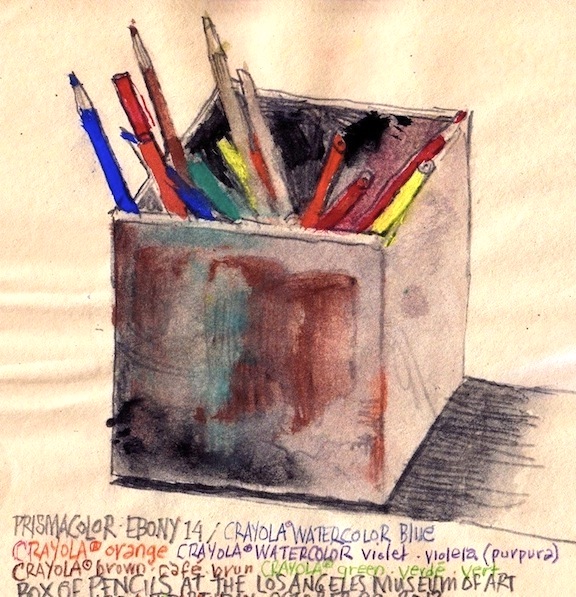 box of pencils at the Los Angeles County Museum of Art

---
---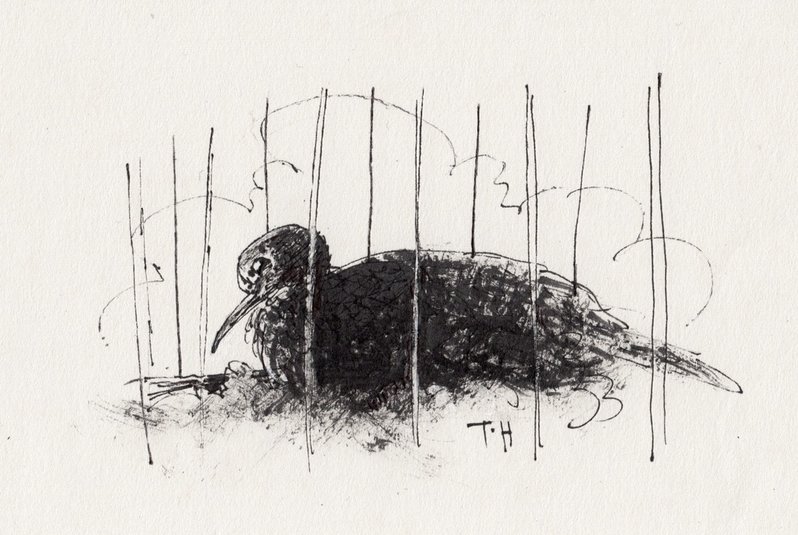 young mourning dove, caged / pen and ink (from life)

It was a young bird, crying, out in the grass. As I approached, it increased its cries, not from fear, it seemed, but from an effort to be sure of rescue.
I picked it up. No injuries as far as I could tell, but a squab, not fully fledged. It looked familiar; I thought I should know its species. I made cooing sounds, various whistles, and when I imitated a mourning dove's call, that's when it responded. "Pipipipipipipip!"

I fed it cracked corn and millet, and kept it in a cage at the window. The sky was always reflected in its eyes. When it was mature enough, it worked its wings with purpose and desire, and I let it go.


---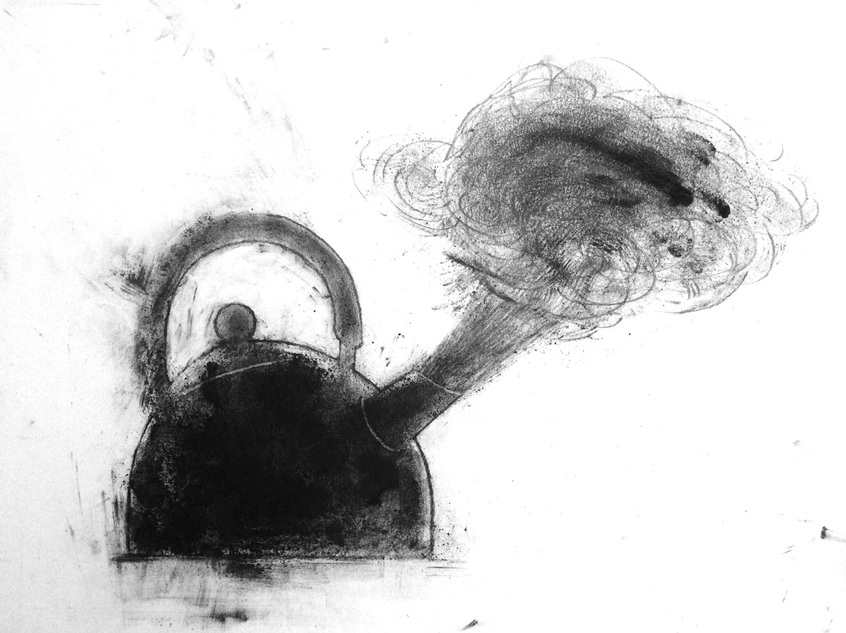 ---
"Angry Kettle" graphite on print paper

---
---
---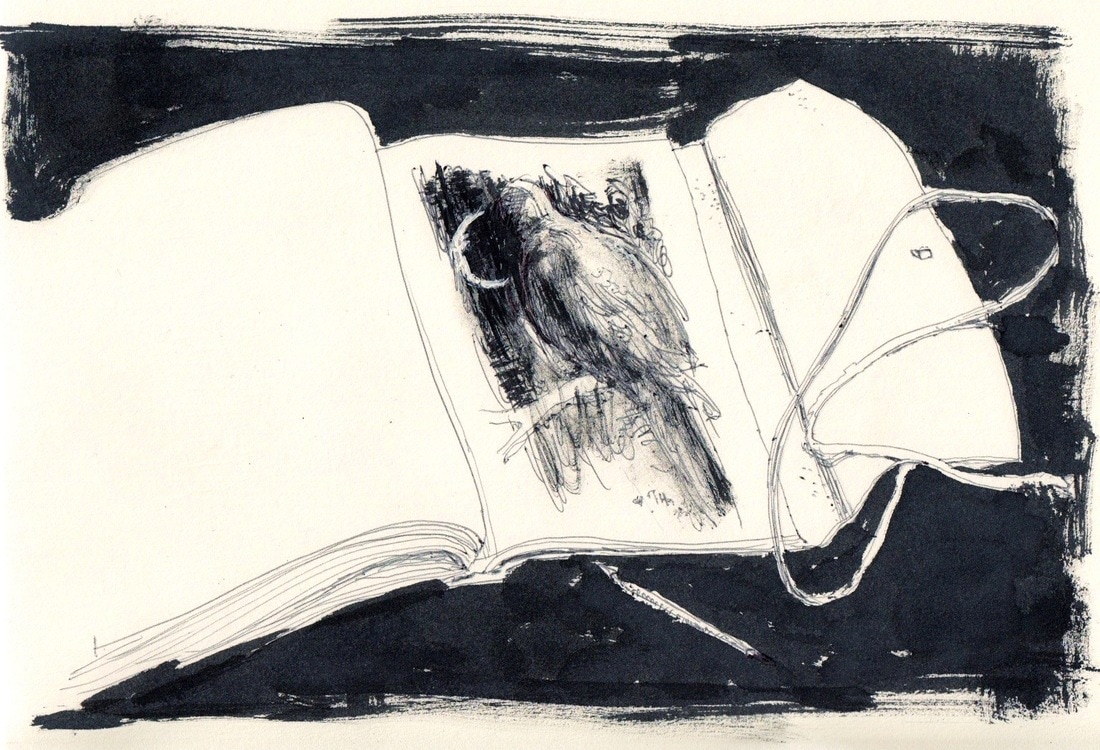 sketch of sketchbook / pen & ink